The ITI Foundation supports Sainte-Jeanne-d'Arc elementary school
École Sainte-Jeanne-d'Arc in Montreal had technology needs, partly to help students with language or learning difficulties. However, the school got a technology boost just in time for the start of the 2022–2023 school year, thanks to the new ITI Foundation, which aims to help young people improve their IT skills.
Increased support for students with learning or language difficulties
The Foundation's contribution includes providing new computers for the SLD (severe learning difficulty) and specialized interactive language (SIL) classes. The workstations will be equipped with special software and digitized workbooks. From now on, each child in the seven specialized classes will have their own learning tool.
According to the school's principal, access to adapted tools is the key to success for students facing these types of difficulties.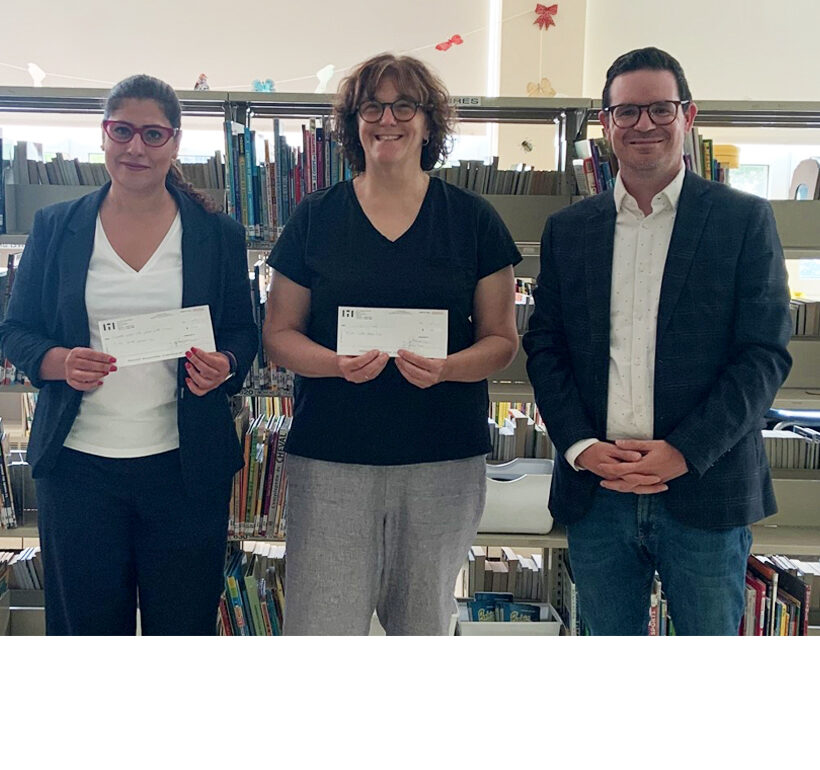 Many of our young people don't have this equipment at home, simply because their parents cannot afford it. I'm convinced that our new resources will have a positive impact on the 70 students in our SLD and SIL classes for years to come.
A brand-new learning hub
The school will also have a high-tech learning hub, specially thanks to the new tablets provided by the foundation. These hubs, which offer a host of educational tools and materials, are increasingly common in Quebec schools, but less so in schools in disadvantaged neighborhoods because the necessary computer equipment is expensive.
This inclusive, flexible, and student-centered 2.0 library will help all students at the school to learn, collaborate, imagine, and play. The Foundation's donation also enabled the school to buy apps and games to help students have fun learning the basics of robotics and programming.
Patrice Galarneau, a language teacher at École Sainte-Jeanne-d'Arc, said that all young people will be able to develop multiple skills with the new equipment.
This donation will enhance the children's learning experience and help teachers fulfill their teaching objectives. Next year, we'll have programming and robotics projects, thanks to the ITI Foundation's support.
Beyond equipment, technical and human support
For the ITI Foundation team, giving young people access to IT is not just about handing out a cheque to buy computers.
The Foundation is also committed to providing training and support to teachers and principals, so that they can take full advantage of the new equipment at their disposal
The ITI Foundation and École Sainte-Jeanne-d'Arc would like to thank their partners, Google and Centre de services scolaire de Montréal, for their contribution to this project.
About the ITI Foundation
The ITI Foundation focuses on helping Quebec youth access technology to support their learning and drive their passion for IT. Through its collaboration with public and community organizations, it invests time, equipment, and expertise to provide IT where it is needed most. Thanks to the dedication of its teams, the Foundation does more than provide infrastructure; it helps communities at all stages of their IT projects. By supporting innovative, engaging, lifelong learning projects in the community, the ITI Foundation aims to help close the gap between young people who have access to IT and those who do not. To learn more, visit iti.ca/iti-foundation.
About École Sainte-Jeanne-d'Arc
École Sainte-Jeanne-d'Arc is an inclusive school that offers preschool (children age 4 and 5) and elementary school classes through Centre de services scolaire de Montréal. Located in the Hochelaga-Maisonneuve neighborhood in eastern Montreal, it welcomes nearly 300 students, many in one of the seven classes for young people with language or learning disabilities. To learn more, visit ste-jeanne-darc.cssdm.gouv.qc.ca/.
Make a difference for Quebec youth.
You live for IT and want to act to offer our youth equity in access to technology? Do you support our mission and want to collaborate on the Foundation's projects? Would you like to become an ambassador for a cause that works for the integration of the least equipped youth? You simply want to give, of your time or money, to the foundation?
The ITI Foundation is constantly looking for partners, collaborators and donors. Join us. Together, let's transform IT!