Collective intelligence at the service of the community
As a catalyst for change for more than 30 years, we fully assess the impact of IT on the performance, the development and the competitiveness of organizations. We feel honored, thanks in part to our expertise, our resources and our experts, to change the game not only for companies, but also for our communities.
The ITI Foundation focuses on facilitating access to technology which supports learning to children in Quebec and stimulate passion for IT.
We collaborate with public and community organizations that are making a real difference in their communities. We invest in time, equipment and expertise to implement technologies where they are needed most. We do more than just provide infrastructure; we accompany community players in all stages of their IT projects.
Technology, essential to the success of young people
Because the world in which we live relies more and more on technology, digital equity is a very real issue. With the creation of the foundation, ITI wants to help reduce the gap between young people who have access to IT and those who do not.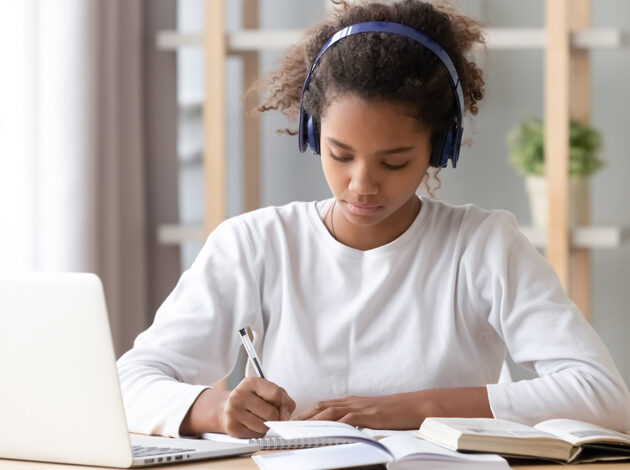 Digital Divide
The higher the parents' level of education, the more digital equipment young people have.[ 1 ]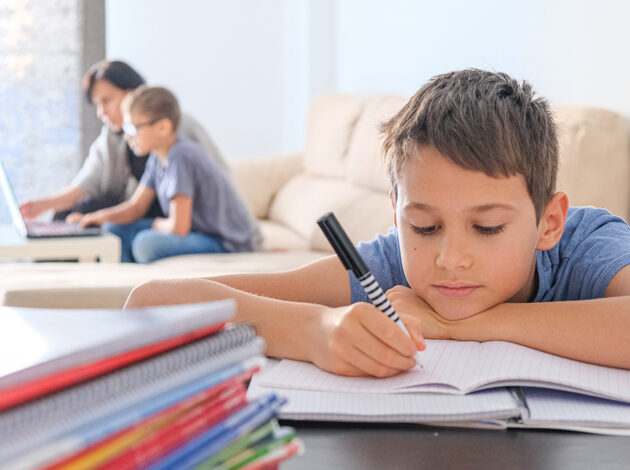 Access to tools
Nearly 80,000 students in Quebec did not have access to the materials needed to pursue remote learning in May 2020.[ 2 ]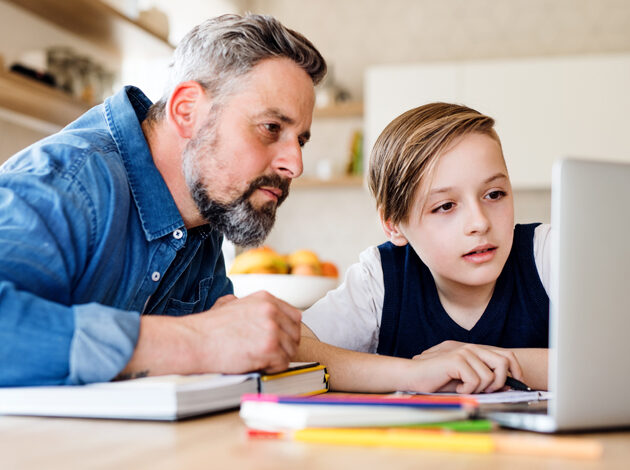 Inequity of access to technology
School-aged children are one of four populations identified as most at risk for the adverse effects of digital inequities in the context of the COVID-19 pandemic.[ 3 ]
How we select projects
To achieve our mission, we choose projects according to four requirements
Innovative


The project must encourage new ways of doing things, use new technologies, define new production methods, or provide support to youth in innovative ways

Engaging


The project arouses the passion of young people towards information technologies. It encourages young people to challenge themselves with technology and to be curious about technology.

Learning provider


It allows affected youth to acquire new knowledge, to deepen their current knowledge or to enhance their learning thanks to a new method.

Sustainable in the community


The project has a positive and lasting impact on the community that will host it.
We live so much with technology, that we don't realize that it is still a privilege. We can have our meetings virtually on our computers, connect to the best network on our phones, find answers to our questions with a few clicks. Some young people, especially those from remote or disadvantaged communities, are outright cut off from the rest of the world if community resources do not exist. This is exactly what we want to do. Not just by providing the infrastructure, but by developing their ability to use technology.
The ITI Foundation is a dream that ITI has had for several years. We consider ourselves privileged, and it is a way for us to give back to the next. By investing dollars, but also by investing in projects for which we have the skills, resources, and passion.
I am a committed person. When I love something, I give 100%. I have often supported social causes, especially for children. I also identify with ITI's values because they are in line with my own. When the opportunity arose to get involved with the ITI Foundation, I said yes right away. It motivates me because I am putting my skills, my network and my role at the service of a cause I believe in.
COMMUNITY PROJECTS SIGNED BY ITI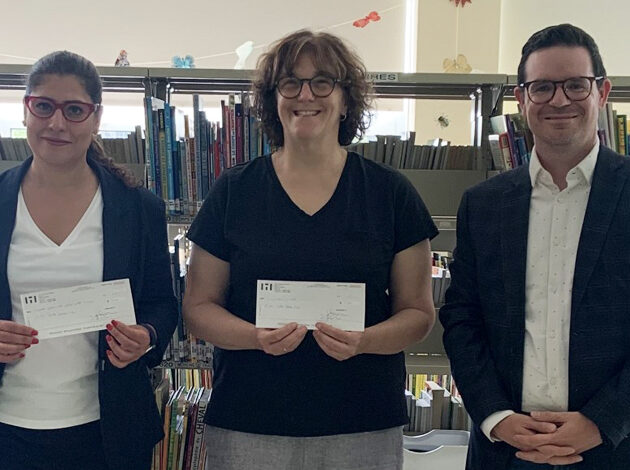 The ITI Foundation supports Sainte-Jeanne d'Arc elementary school
École Sainte-Jeanne-d'Arc in Montreal had technology needs, partly to help students with language or learning difficulties. However, the school got a technology boost just in time for the start of the 2022–2023 school year, thanks to the new ITI Foundation, which aims to help young people improve their IT skills.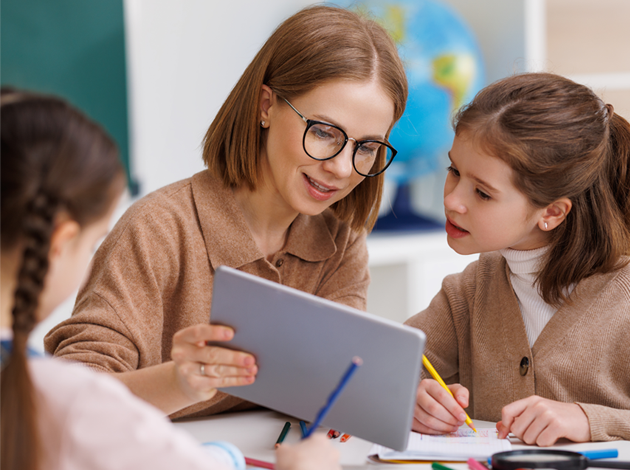 Technology tools for students with Autism Spectrum Disorders
Saint-Eustache school Terre des jeunes serves a diverse student body, including children with autism spectrum disorders (ASD). The ITI Foundation has provided the school with adapted technological equipment to help it meet the special challenges its students face.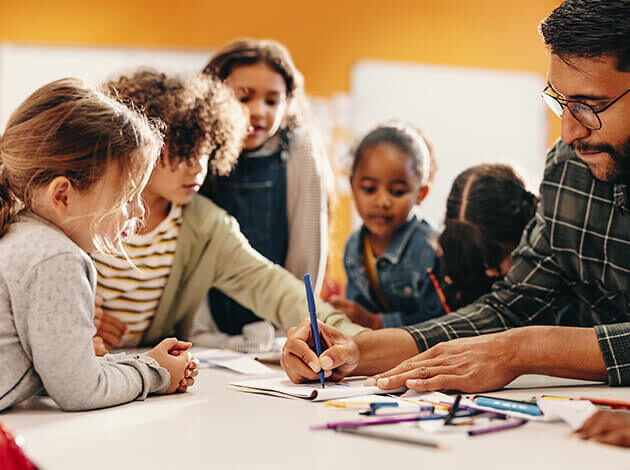 ITI Foundation supports program to help foster kids stay in school
Kids in foster care grow up under very challenging circumstances, and school is often where they get the chance to expand their horizons, take control of their future, and improve their lives. By supporting Fondation des jeunes de la DPJ's School Perseverance Program, the ITI Foundation wants to give them the tools to succeed and take one more step towards breaking down inequalities in access to computer equipment.
Make a difference for Quebec youth.
You live for IT and want to act to offer our youth equity in access to technology? Do you support our mission and want to collaborate on the Foundation's projects? Would you like to become an ambassador for a cause that works for the integration of the least equipped youth? You simply want to give, of your time or money, to the foundation?
The ITI Foundation is constantly looking for partners, collaborators and donors. Join us. Together, let's transform IT!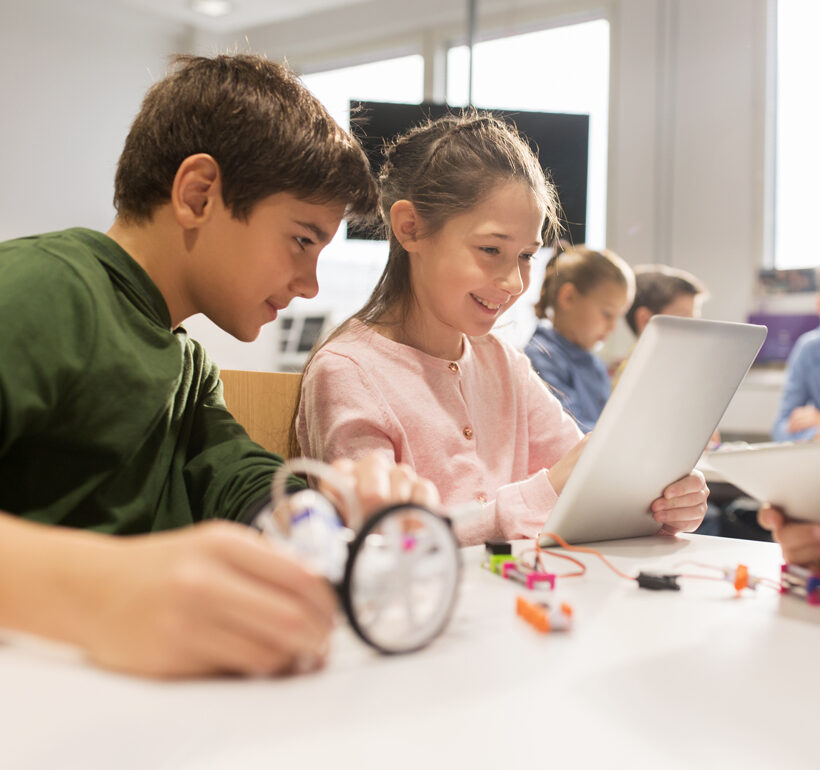 A team of passionate Experts
Ensures the smooth running of the ITI Foundation
Jonathan Legault, Member of the Board of Directors, ITI Foundation and President, ITI
Jean-François Welch, Member of the Board of Directors, ITI Foundation and Executive Vice-President, Resource Placement, ITI
Jean-Philippe Couture, President, ITI Foundation and Vice-President, Transformation and Services, ITI
Steve Morin, Member of the Board of Directors, ITI Foundation and Vice-President, Partnerships and Business Strategies, ITI
Alexandra Mondor, TI Project Manager, ITI
Activity and Fundraising Committee
Organizes fundraising & mobilization activities and campaigns for ITI's internal & external communities and the Foundation.
Amal Benzzahhaf, Account Director, ITI
Jean-Benoit Drouin, Account Director, ITI
Élyse Proulx, Director of administration and Recruitment, ITI Resource Placement, ITI
Martin Larue, Project Manager, ITI
Alexandra Mondor, TI Project Manager, ITI
Recommends and organizes annual activities to achieve the Foundation's mission.
Amal Benzzahhaf, Account Director, ITI
Jean-Benoit Drouin, Account Director, ITI
Steve Morin, VP, Finance and Operations, ITI
Martin Larue, Project Manager, ITI
Notes
↩

Source : Cultures et inégalités numériques. Usages numériques des jeunes au Québec. Printemps numérique, 25 mai 2020

↩

Source : Québec veut accélérer le virage numérique dans les écoles, La Presse, 31 mai 2020

↩

Source : Inégalités d'accès et d'usage des technologies numériques : un déterminant préoccupant pour la santé de la population ? Institut national de santé publique du Québec, juin 2021