Accelerating digital transformation in the education sector brings significant gains in terms of management, efficiency and security.
Reducing pressure on the network through technology
In Quebec, the population of the education network amounts to more than 1.8 million students.* Each of its 3,260 establishments faces unique technological challenges.
We know that working in the education network means confronting colossal challenges on a daily basis.
Through the establishment of wired and wireless networks, migration to hyperconverged infrastructures and the implementation of virtualization solutions, we help you increase the flexibility, agility and scalability of your systems, while reducing your operating costs considerably . We also ensure the protection and security of your data and IT infrastructures.
Whether updating your IT infrastructure or meeting the new challenges of distance education, our IT experts support you in defining your needs through technological monitoring, developing solutions and their implementation.
*Quebec figures in hand, 2020 edition (May 25, 2020)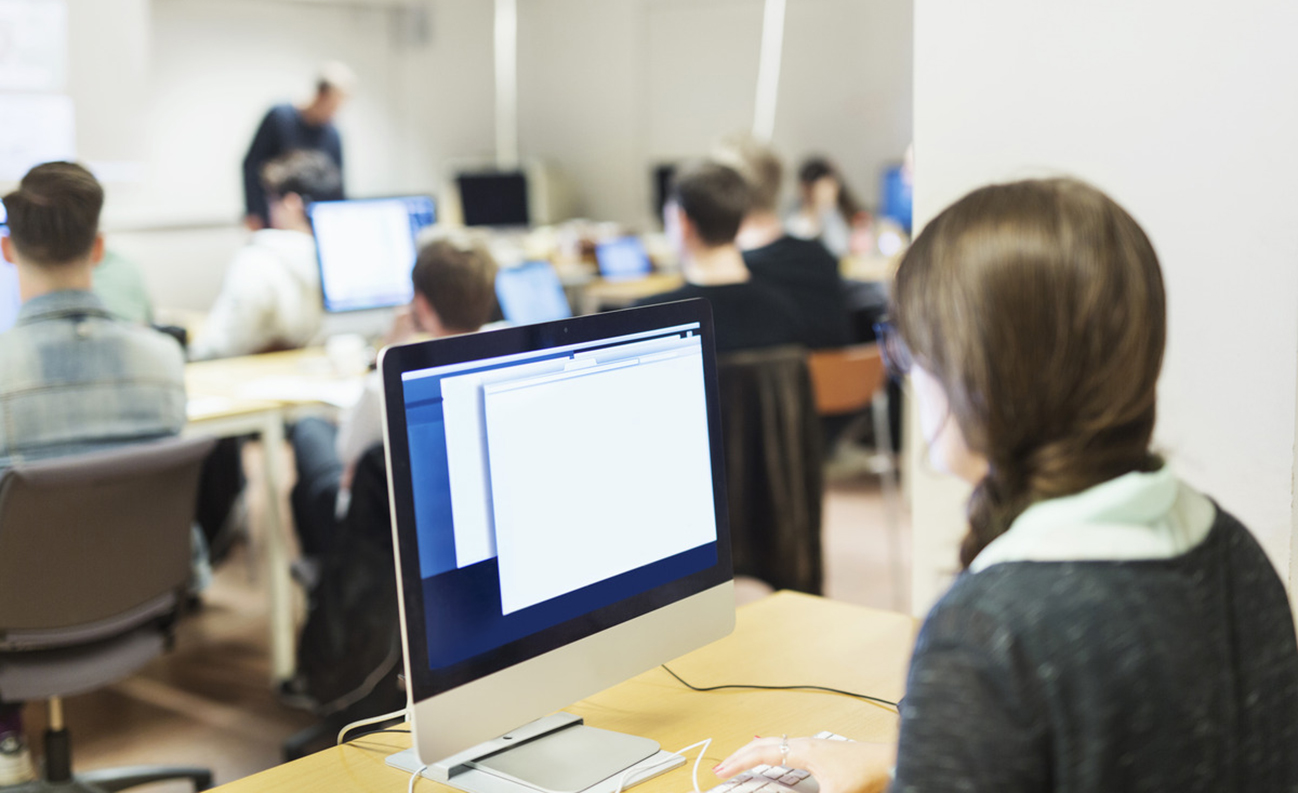 What we offer to the education sector
IT equipment renewal

Data protection

Cost control

Resource scaling
ITI experts anwer your questions
How can IT foster learning?
Digital technologies in the education sector can facilitate learning and ensure its continuity, no matter the circumstances.
Teachers can provide a tailored learning experience and thus contribute to the success of students. Learning mathematics using digital tools also fosters and promotes the learning of technologies which, in turn, make students more resourceful and independent.
With the help of IT experts assisting you in deploying modern learning tools, collaboration between parents and teachers is easier than ever, while students can concentrate more by learning from home.
How can IT make pedagogy more efficient while also reducing costs?
No matter the industry, when the right digital technologies are deployed correctly, they help professionals focus on what really matters.
In the education sector, redundant tasks that have little added value can be taken care of by computers instead of people. Besides, digital tools can be leveraged to improve remote learning. Teachers can provide education through IT applications and offer a great student experience.
ITI experts are there to help you deploy these technologies and modernize your infrastructure (thanks to hyperconvergence, collaboration tools, security solutions, and dependable devices), enabling you to improve learning and optimize your resources.