As companies merge technologies and business strategies, they begin to play a greater role in bringing people and technology together.
Leaders place digital technology at the heart of all aspects of their business. Digital technology puts powerful productivity and collaboration tools in the hands of employees, who can now do more without highly specialized skills.
Once all these tools are fully integrated, businesses can bridge the gap between digital and physical. Welcome to the club of businesses that are pushing their limits within fully virtual environments.
These tools are already available with Microsoft 365
The first thing to keep in mind is that your tools must support your business processes, not the other way around. This is the best approach to boost collaboration, productivity, and performance and create maximum value for your business.
With this in mind, Microsoft 365 offers a range of fully integrated tools to help your employees become more productive. The user-friendly environment keeps your company's data accessible, up to date, and secure.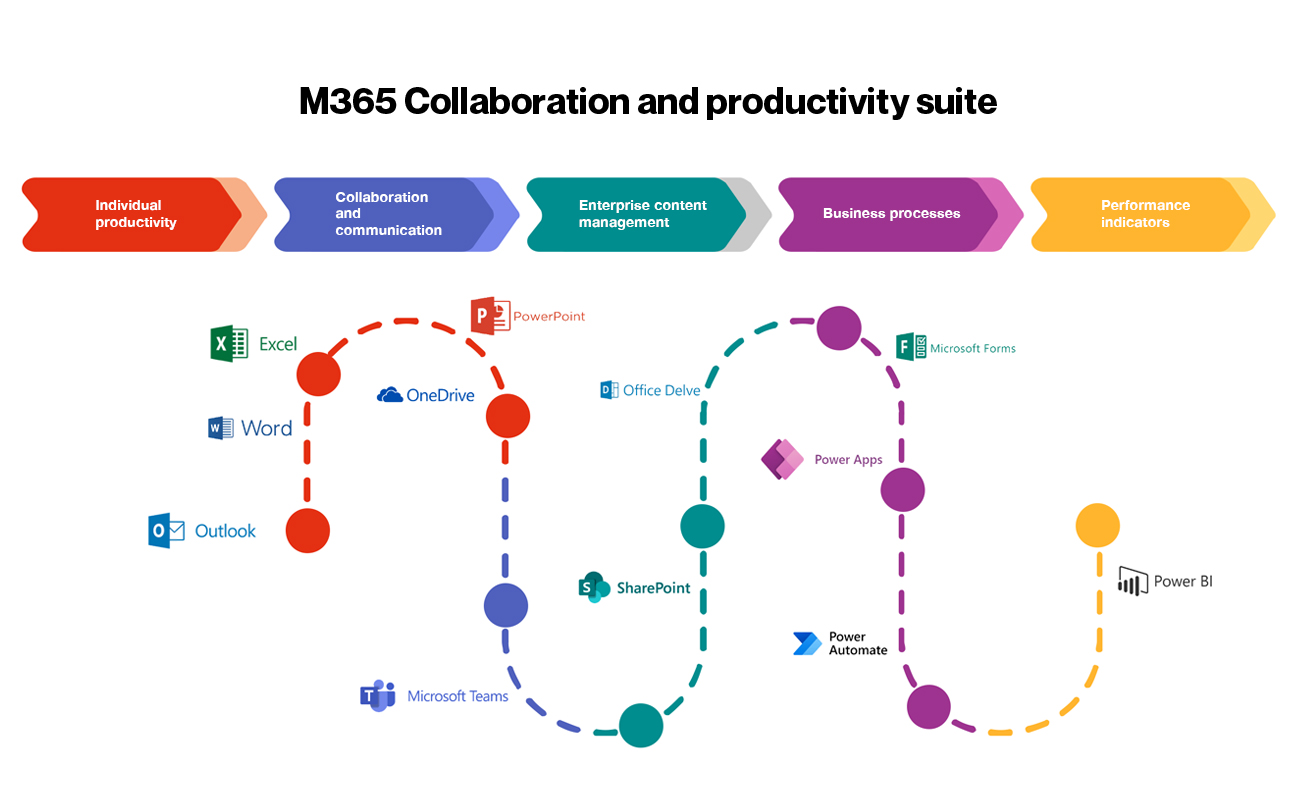 Do you already use Microsoft 365, Teams, and SharePoint? Are you using them to their full potential? Are there pieces of the puzzle missing?
Each tool plays a specific role and can be used upstream or downstream alongside one or more other components. Familiarize yourself with all the features and you'll reap the benefits tenfold.
Office 365 and individual productivity
Your first introduction to the world of Microsoft was likely the good old Office suite. Outlook, Word, Excel, PowerPoint, and OneNote are all included in a Microsoft 365 subscription. You'll always be up to date and you can access your documents in the cloud through OneDrive on all your PC, Apple, or mobile devices.
Microsoft Teams, the leader in collaboration and communication
Teams is the ultimate collaboration and communication tool to maximize team efficiency at all times and from anywhere. For quick and easy collaboration, your teams can create their own workspaces with all the applications they need. Documents, files, notes, chats, and recorded meetings are always available.
Centralize communications with Teams Phone
Teams is also a cloud-based calling system with all the essential features of a traditional phone. Receive calls on your computer, mobile phone, and even your landline. Anything is possible. The choice is yours!
Read more
Making business phone more flexible and powerful →
Enterprise content management with SharePoint
When it comes to enterprise content management (ECM), SharePoint products have been a must-have for the past 20 years. To this day, SharePoint lets you manage and organize your documents and files throughout their life cycle. From creation to archiving, you can manage access securely and centrally. In fact, all content generated and shared through Teams is managed by SharePoint, which takes care of everything behind the scenes.
Process automation with Power Automate and PowerApps
SharePoint also transforms your business processes, from simple tasks to complex workflows, by combining lists and libraries with the exponential capabilities of Power Automate and PowerApps. With Power Automate, users create workflows that automate redundant and time-consuming manual tasks. Say, for example, someone visits your website and fills out a form but the contact doesn't exist in your CRM. Power Automate lets you automatically create the contact and notify your sales department.
You can go even further with PowerApps, which essentially allows you to create the apps your team needs without having to write code. Timesheets, expense account approvals, maintenance tracking, and more—from the very simple to the highly complex, the possibilities are endless.
Power BI for smart performance indicators
Your company generates huge amounts of data spread across different systems that don't necessarily communicate with each other. With Power BI, you can cross-reference this data and add it to personalized, interactive dashboards that you can adapt to your needs. Data analytics has never been more accessible to so many people.
Power to the users
Your employees are the driving force behind your business. They are in the best position to figure out what they need to boost productivity, both as individuals and as a team. When you provide them with Microsoft 365's advanced, integrated, and fully adaptable tools, your business becomes more agile and responsive, putting you on track to be an industry leader and helping you stay ahead of the trends in your own region and beyond.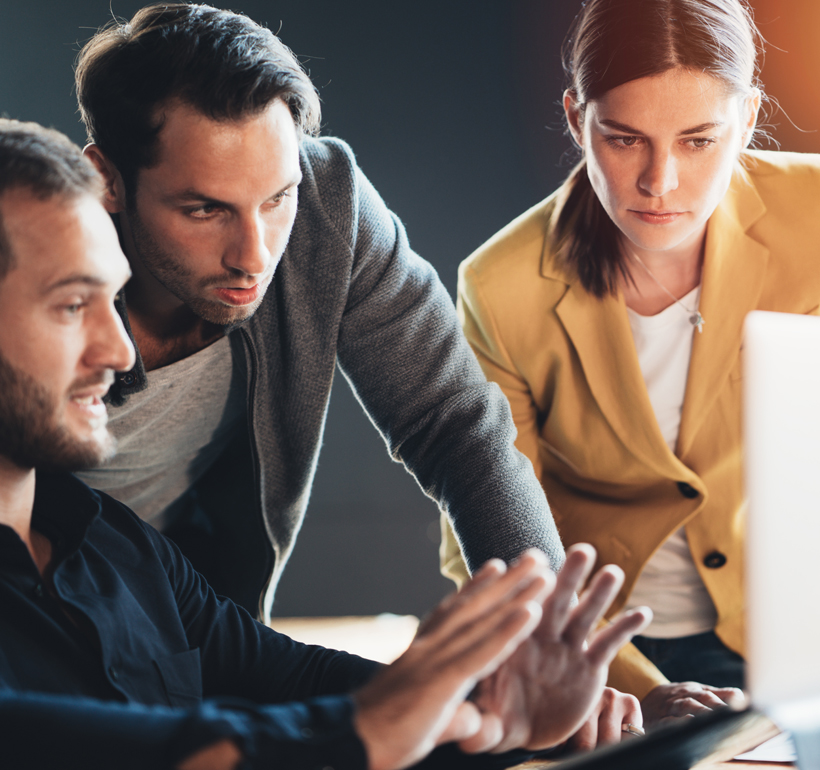 We collaborate on your productivity
Support from A to Z: ITI experts have powerful productivity and collaboration tools to help your business transition seamlessly to digital. From vision to execution for maximum adoption and use.

High level of expertise in digital transformation: Whether you're looking to improve control and security or reduce costs, our experts can determine which solutions are best for your business.