ITI boosts its digital transformation capabilities with a strategic acquisition.
Digital transformation leader ITI is adding nümad's seasoned experts to its team to support its growth across the country and consolidate its well‑established position as a provider of modern workplace solutions. At a time when there is a strong and growing demand from companies looking for rapid transformation, ITI is doubling its consulting and implementation capabilities.
nümad is a young SME that has earned a solid reputation in the industry for its ability to deliver innovative, secure, unified solutions for collaboration and communication using Microsoft technologies. The company has certifications in modern workplaces, security, data and artificial intelligence, and business applications.
nümad's expert capabilities work in synergy with ITI's, allowing the company to stay competitive by accelerating its digital transformations for clients. The acquisition strengthens ITI's position as a leader in technology transformation services for large businesses and government clients.
Jonathan Legault, President of ITI explains: "The business world is evolving rapidly and business models are being pushed to their limits. Our acquisition of nümad is great news, but it doesn't cap off our quest for innovation. With nümad's experts on board, we'll be able to accelerate that innovation and develop tailored solutions that set us apart both with Microsoft and our clients."
"Our two companies had already been working together for several months on a few projects. Beyond our complementary areas of expertise, we knew that our teams were compatible on a personal level and that we share the same values."
"We were at a crossroads and needed to invest to create a corporate structure that gave us room to grow and add positions in sales, marketing, and administration, or team up with a well‑established company," adds Charles Mailhot, partner at nümad. "ITI's structure and 1,500 active clients will provide us with numerous opportunities on the Canadian market. We'll be able to focus on what we do best and work on big projects."
With the acquisition, ITI is set to accelerate its growth, position itself as a business partner of choice offering a mature approach to IT, and pursue its vision of becoming a recognized Canadian leader in technology transformation services.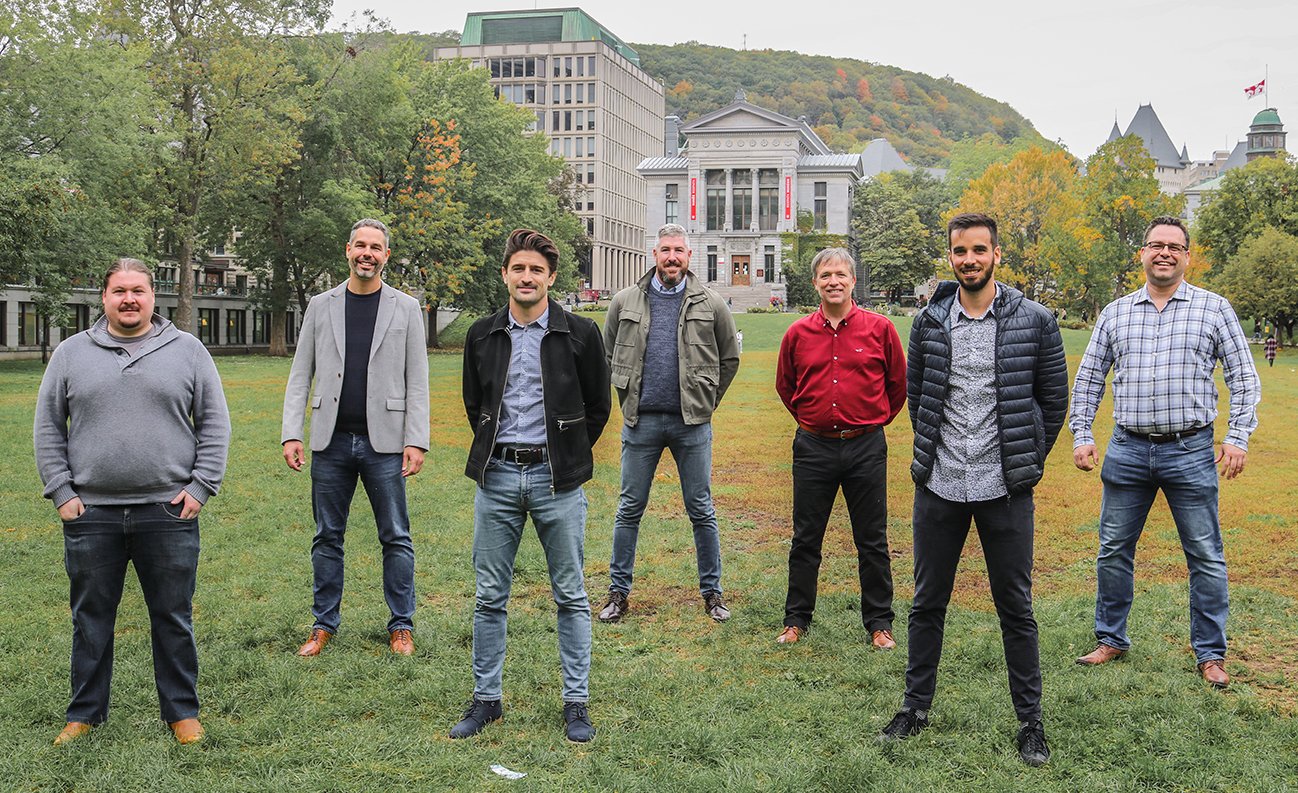 About ITI
ITI has been helping large and medium‑sized organizations in the public and private sectors harness the power of technology to support their growth since 1991. Its team of experts offers services and solutions ranging from strategic consulting to infrastructure design and implementation.
ITI has 400 employees and serves over 1,500 clients. The company was recently recognized as Microsoft's regional CSP partner of the year in the modern workplace category. ITI holds the highest levels of certification from major industry players and is known for its resolutely people‑centred approach to today's technological challenges.
About nümad
Founded in 2018, nümad helps companies improve their smart communications and provides stress‑free digital transformations. With its leading expertise and proven ability to develop innovative solutions, nümad lets its clients focus on what they do best while harnessing the full power of technology.