Why did ITI obtain advanced specialization?
Customers always want to work with the best, those who have proven know-how and the ability to deliver value to businesses like theirs. When looking for seals of approval, they often look for independent third-party certification and recognition.
That's why ITI recently announced it has obtained Microsoft Azure Virtual Desktop advanced specialization. In awarding this specialization, Microsoft has acknowledged our team's extensive knowledge, experience and track record of success in deploying, optimizing and securing virtual desktop infrastructure on Azure with Microsoft Windows Virtual Desktop.
How do you earn advanced specialization?
Advanced specialization is proof of a Microsoft partner's ability to provide services that meet predefined standards in a specific solution area. To obtain an advanced specialization, candidates must meet several requirements. Requirements vary depending on the specialization being sought and may include, but are not limited to:
Achieving and maintaining Gold status in a competency aligned with the specialization;
Meeting mandatory high-performance thresholds;
Having a minimum number of specialists who hold specific certifications or have passed certain exams;
Meeting additional requirements that may include:
• Verifiable client references;
• Case studies;
• Performance indicators;
• Architecture review.
After an independent third-party audit, partners who demonstrate best practices and meet these criteria for customer success and technical staff competency obtain the specialization sought.
Recognition is not the only benefit of advanced specialization. ITI also enjoys privileged access to Microsoft Level 3 technical experts and training. Clients also gain a range of benefits, including the ability to access Microsoft funds to cover certain project costs.
Competency • advanced specialization • certification
A competency is the measure of a partner's technical capabilities on a Microsoft product or solution, while an advanced specialization assesses more in-depth skills in a specific area. ITI currently has nine active Gold level competencies.

The latest advanced specialization, Microsoft Azure Virtual Desktop, speaks to the depth of ITI's Cloud Productivity competency.
Competencies and advanced specializations are closely linked and pertain directly to the Microsoft partner. Certifications, on the other hand, belong to individuals. Microsoft certification is a global industry-approved recognition of a specialist's demonstrated skills Several certifications are often required to obtain an advanced qualification and/or specialization.
Why virtualize workstations?
Businesses have been modernizing their work environments faster over the past two years. The goal of these changes is to dramatically improve productivity, enabling your business to better serve its customers and partners. They also help you reduce costs and streamline your business processes over the long term.
Any workspace transformation and modernization initiative that involves accelerated outsourcing inevitably depends on workstation virtualization since it lets you separate the work environment from the physical equipment.
End users can access their environments (applications and data) from anywhere, including their homes, without the need to lug around hardware.
The Microsoft Azure Virtual Desktop advanced specialization was an obvious choice for ITI since we've been working in this niche for years (and demand for it is growing). This solution seamlessly integrates with other Microsoft products and allows companies to implement virtual workstations in a scalable, secure, and cost-effective manner.
Find out all the ways you can benefit by consulting our Collaboration and Productivity section, where we show you how we can help your teams collaborate and communicate more effectively within your organization.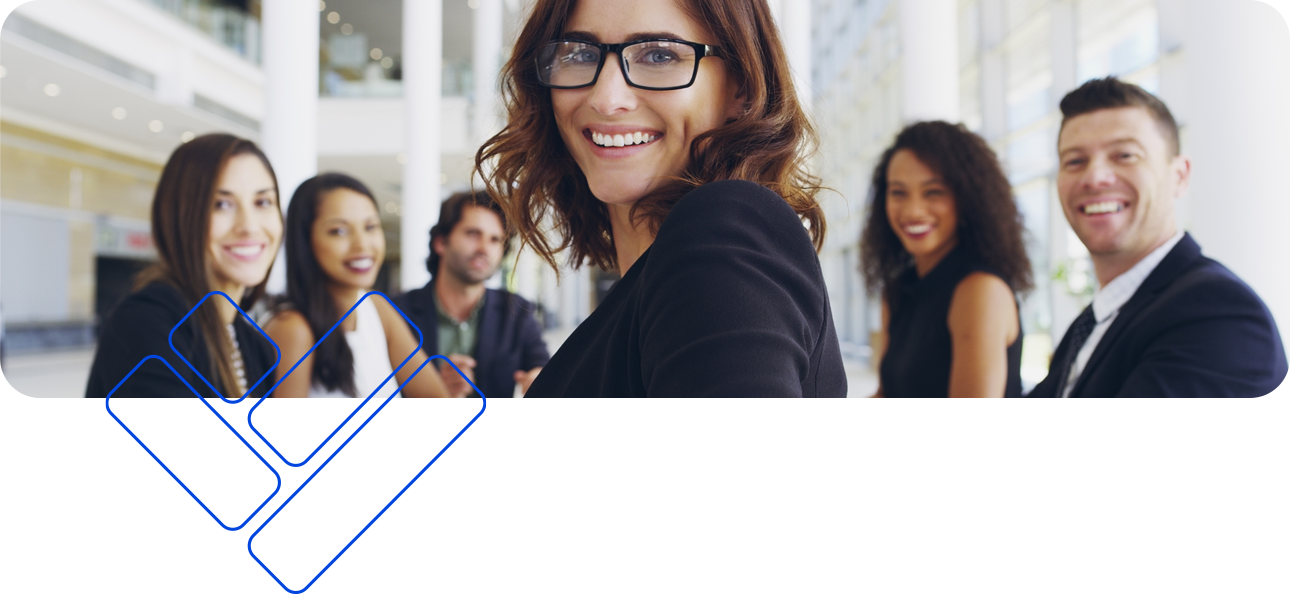 Take our expertise even further
Achieving this advanced specialization is just a first step for ITI. We're joining Microsoft's new Solution Partners program, which will officially launch later this year.
Our world and ways of doing things are changing rapidly. The capabilities customers require have also changed. In mid-March, Microsoft announced a complete overhaul of its current programs to reflect this evolution and highlight partners' enhanced capabilities to deliver outstanding results for their clients.
The program will be streamlined, with new titles like "Solution Partner" and "Specialist/Expert Partner" that better reflect Microsoft's cloud computing vision:
• Infrastructure
• Data and AI
• Digital and app innovations
• Modern workspace
• Security applications
• Business applications
• Microsoft Cloud
The team is currently determining which solution families will be most relevant and which additional specializations will bring maximum value to ITI clients. We are closely monitoring changes in the market to ensure our priorities align perfectly with our customers' changing needs.
Stay informed
Did you like what you just read?
Make sure you don't miss a thing.